Ever since my I went home to visit
and my 16 year old sister was curling
her hair with a curling iron, I have been
wanting to learn how.
Pride, has kept me from asking.
Then last time I went home,
my Mom, was doing it too.
Now, when your mother jumps
on board with a new styling technique,
before you.. lets just say she lit a fire,
under my boo-tay.
With that being said, I was on the
Youtube hunt to find the perf
"how to curl your hair with a flat iron"
tutorial.
The results were overwhelming to say the least.
I mean, how hard should this process be,
if my Mom can do it...
So, here are a few tutorials, I found,
that I liked, but none worked the best
for me as number three did.
This first video makes the most sense, but I think
the technique is really hard to master and
keep your hair from getting kinks in it.
For super long hair, like mine, I dont recommend it.
This second video, well, I just really
love Kandee and all her videos.
And this last one was the easiest for me to
understand and get the hang of it.
Here is my journey/ results:
Ok, I started with air dried hair.
(ps. please dont mind the yellowy color of the pics,
they were taken in the bathroom... classy, I know.)
Then I blow dried it to straighten it,
but give it some volume too
Then, I went to work with my flat iron.
I own a CHI (in case you were wondering)
and I bought it on amazon for like $70.
(apparently, they are cheaper now)
This technique used in video 3 was pretty
easy and fast and the curl
STAYS for DAYS.
(ok not really days, but it rhymed and was cute,
but it really does hold curl well.)
Think, curling ribbon,(with scissors)
hold the hair super taut,
not giving any slack, that really helps.
I couldnt believe how well my hair
held a curl, much better than with a curling iron.
Add a french side braid,
and Bingo!
Flat iron curled hair!
Love it!
So glad I found this video!
Hope I helped narrow it down
for you on your search for the best
"how to curl your hair with a flat iron"
tutorial.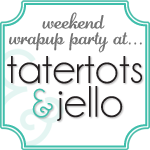 Pin It