Let me just start off with an apology.
For those of you who regularly read my
blog and have noticed my absence,
I am sorry.
This has been one crazy week.
The Hus was traveling for work,
and can I just say that watching the babes,
without a break, is rough business.
I feel like I live in the Twilight Zone,
not even knowing what day it is
and our schedules get all mixed up.
Lucky for me, I have great friends near by that
occupied much of my time with dinners
and park days, we even had a juice party,
where we made all kinds of concoctions using
my juicer. My fav? Carrot- Apple juice.
(seriously delish, and healthy)
We also used my PS3, and played this game.
Work. Out. City.
This fabulous game will have you
sweating your eyes out, while you are
gaining an amazing amount of
respect for The King of Pop.
That guy is ah-mazing!
RIP, MJ.
Anyway, with that being said,
I had my
sister
blog about her
gallery wall.
I am in love with this wall.
The previous place holder was a ginormous
painting of some sort of Irish seascape or something,
with a big gold gilded frame.
(kinda like this pic)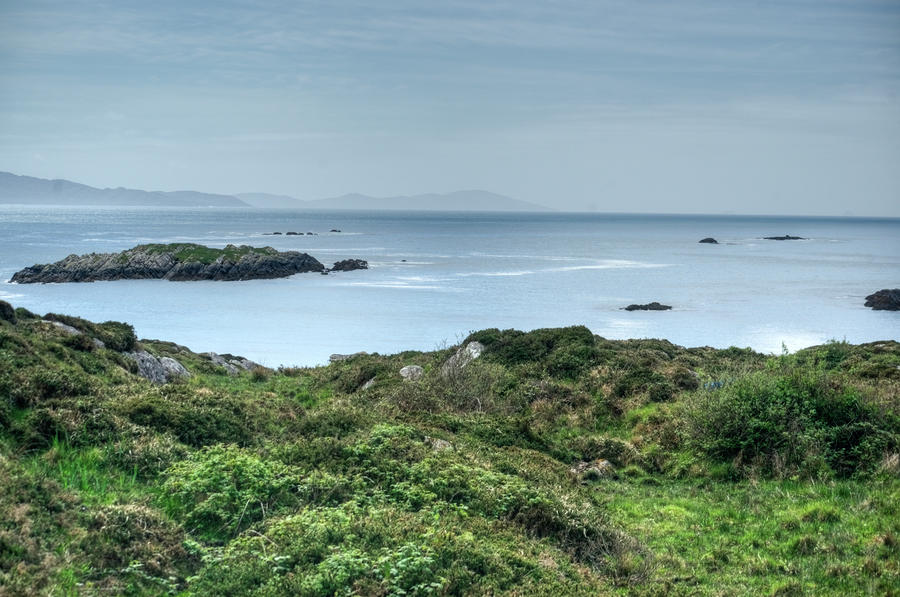 But a big golden gilded frame, is sooo
not her style.
(so her husbands though)
This amazing gallery wall,
totally is.
My favorite part, is the
framed childrens art.
It says CTR
that stands for
Choose The Right.
Or as my sister used to say when we were little,
Charity's Totally Rad.
(totally)
Here's her take:
In my living room I have huge vaulted ceiling/ walls.
You cant see it in the pic but it goes up another 3 or 4 feet!
I used to have a huge piece of art work hanging there,
I did love the look of filling a space
with lots of smaller pictures to make a big impact.
I used to work at a print shop so I had some pictures laying around
and I painted a few things.
To make it personal and a little fun I threw in some of the kids art work too.
In the end I imagine it bigger and switching the frames out
for a little more of a romantic/vintage look.
Here's to ever evolving, I'll keep you posted.
She makes it look effortless,
but I really think the key to a good gallery wall,
is uniqueness. This isn't just pictures.
Its full of paintings and the portraits, are painted
by her, of course, because as if having a good
eye for design wasn't enough, she had to be talented too...
(I really need to surround myself with less talented people)
So, I hope that inspires you as you
start thinking about that empty wall you want to
fill, and if you do a gallery wall,
dont just limit it to pictures,
think outside the box.
Sometimes we need someone to
push us outside of the box
before we can start thinking there.
Hope I pushed you.
Pin It